Charte de confidentialité
Heaventools Software s'engage à protéger votre vie privée. Cette politique de confidentialité définit nos pratiques actuelles en ce qui concerne les informations que nous recueillons lorsque vous ou votre ordinateur interagissez avec notre site Web. En accédant à notre site, vous reconnaissez et comprenez pleinement cette politique de confidentialité et consentez librement aux pratiques décrites ici.
Votre vie privée est extrêmement importante pour nous. Afin de mieux protéger votre vie privée, nous fournissons cet avis expliquant nos pratiques en matière d'informations en ligne et les choix que vous pouvez faire sur la manière dont vos informations sont collectées et utilisées. Pour rendre cet avis facile à trouver, nous l'avons mis en évidence à partir de notre page d'accueil et de chaque page où nous recueillons des informations vous concernant.
Conformité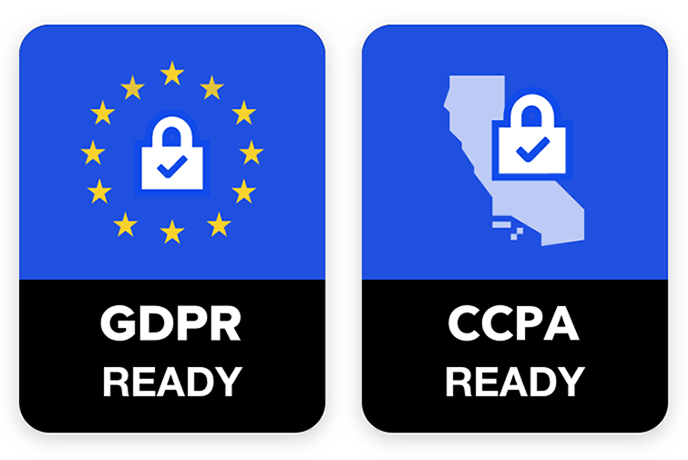 Heaventools Software respects all laws that apply to our business, including GDPR. We appreciate that customers have rights under GDPR, and we are committed to respecting those rights. If you wish to be informed what Personal Data we hold about you and if you want it to be removed from our system, please email us at info at heaventools.com. Please note that we may ask you to verify your identity before responding to such requests.
We comply with the California Online Privacy Protection Act. Therefore, we will not distribute your personal information to outside parties without your consent. We honor Do Not Track signals and do not track, plant cookies, or use advertising when a Do Not Track browser mechanism is in place. Do Not Track is a preference you can set in your web browser to inform websites that you do not want to be tracked.
We also comply with the requirements of the Children's Online Privacy Protection Act. We do not collect personal information from anyone under 13 years of age. Our website, products and services are directed to people who are at least 13 years old.
Information Collected
We may collect your name, email address, mailing address, and phone number when you purchase a license, renew software maintenance, or submit a contact form.
Purpose
The information we collect from you may be used:
To process transactions. Your information will be stored in a secure database that records a history of all transactions related to our software licenses.
To create your personal registration key for the software, to send this key and related registration information to you by email.
To contact you by email. The email address you provide may be used to send you information pertaining to your purchase, renewal of software maintenance, or request for assistance.
We use the information you provide about yourself when placing an order to complete that order. Any information submitted by you will be used solely for the purpose of completing the transaction, delivering the product and addressing any customer service issues. If you choose, we may use your email address to notify you of product updates, special offers, and new products or to assess your satisfaction with the product after you have registered to trial, download, or purchase our software, unless you opt-out from receiving future communication from us.
We use return email addresses to answer the email we receive. Information submitted via email to Heaventools Software is not shared with outside parties except to the extent necessary to complete the request or answer the question that has been submitted to us.
Online Purchases
Credit card information is never transmitted to, or stored in, our company servers or database.
When you place orders, we redirect you to the PayPro website, hosted by PayPro Global, Inc. (Toronto, ON). European customers are redirected to the Share-It website, hosted by MyCommerce/DigitalRiver (Köln, Germany). PayPro and Share-It are authorized payment gateway providers and resellers for products provided by Heaventools Software. Information about their privacy policy can be found at www.payproglobal.com and www.digitalriver.de.
Cookies
Cookies are small files that a site transfers to your computer through your internet browser that enable a site to recognize your browser and recall information from a previous visit.
We place cookies on all web site visitor hard drives to collect aggregate information on the number of visitors to our site and the number of pages viewed. These cookies collect information that is used either in aggregate form to help us understand how our website is being used or how effective our marketing campaigns are. Cookie information is used only by Heaventools and is not provided to any other third-party organization.
You can choose to have your computer warn you each time our website attempts to store a cookie on your computer, or you can disable cookies entirely, via your browser settings. If you choose to reject cookies, you may still use our website though your access to some functionality may be restricted. As the means by which you can refuse cookies through your web browser controls vary from browser to browser, you should visit your browser's help menu for more information.
Public Information and Third-party Websites
Our website includes links to other websites, whose privacy practices may be different from ours. If you submit personal data to any of those sites, your information is governed by their privacy policies. We encourage you to carefully read the privacy policy of any website you visit.
Our website includes social media features. These features may collect information about your IP address and which page you are visiting on our website, and they may set a cookie to make sure the feature functions properly. Social media features and widgets are hosted by a third party. We also maintain presences on social media platforms including Facebook, Google+, and Twitter. Any information, communications, or materials you submit to us via a social media platform is done at your own risk without any expectation of privacy. We cannot control the actions of other users of these platforms or the actions of the platforms themselves. Your interactions with those features and platforms are governed by the privacy policies of the companies that provide them.
Accuracy and Retention of Data
We will retain your personal data for as long as needed to provide our services or to comply with our legal obligations, resolve disputes, prevent abuse, and enforce our agreements.
We do our best to keep your data accurate and up to date, to the extent that you provide us with the information we need to do so. If your data changes, then you are responsible for notifying us of those changes. Upon request, we will provide you with information about whether we hold any of your personal data.
Protection
We take reasonable and appropriate measures to protect your personal data from loss, misuse and unauthorized access, disclosure, alteration and destruction, taking into account the risks involved in the processing and the nature of the personal data.
Any information collected through our website or over the Internet is transmitted using current industry-standard security and/or encryption methods aimed at protecting our customer's information from unauthorized access or use.
Disclosure to Outside Parties
We disclose your personal information only to trusted third parties, BlueSnap and Element 5, who assist us in processing transactions. We do not disclose personal information to any third party for purposes of marketing or advertising. We may disclose personal information to comply with law; enforce our site policies; or protect our rights, property, or safety.
Changes to our Privacy Policy
Changes to our privacy policy will posted to this page.
This policy was last modified May 23, 2018.
Contact Us
If you have any questions or comments, or if you want to update, delete, or change your personal information we hold, or you have a concern about the way in which we have handled any privacy matter, you may contact us at:
Heaventools Software
Pacific Business Centre
101-1001 West Broadway Dept. 381
Vancouver, BC, V6H4E4
Canada
Email: info at heaventools.com
Please do not hestitate to contact us.