PE Explorer: Product Reviews and Press Quotes

Microsoft TechNet Magazine, October 2007:
"Edit Executables: PE Explorer is a very handy tool for those who want to dive into executables. A great tool for detecting viruses, malware, and other executable nasties, you can use the application's Digital Signature Viewer to review and validate the Microsoft Authenticode digital signature, if present, in the loaded executable file. This is a powerful way to verify the publisher and the integrity of the executable."


MSDN Magazine, March 2005:
"All About PE Files:
When I found this handy tool, I wasn't looking for a disassembler."
"PE Explorer gives you a clear view of portable executable (PE) file structure and all of the resources in the file."





Geek.com:
"PE Explorer is a very well constructed tool with an excellent, easy to use interface and a host of useful features for developers. If you are a software developer PE Explorer is a worthy addition to your library of development tools."

Delphi Informant Magazine:
"PE Explorer: Dig into Compiled Executable Resources with Ease.
Some developers might argue that even the modest price for PE Explorer is overpriced compared to the free ResXplor example that ships with Delphi, but the additional enhancements more than compensate for the expense. Heaventools has created a resource explorer that leaves others in the dust."

Microsoft Certified Professional Magazine:
"Want to muck with the look and feel of a dialog box in your favorite application? Want to "borrow" an icon that you especially like? PE Explorer can perform either task equally well."
Software Development Magazine, May 2003:
"PE Explorer: Curiosity Never Killed the Programmer. All developers share one trait: the urge to understand how things work."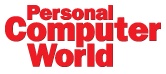 Personal Computer World:
"A well designed, comprehensive error checking tool. Ease the pressure when checking for mistakes."




"I was trying out your tool PE Explorer that I saw in my book WINDOWS XP HACKS TIPS & TOOLS by O`REILLY and I found it very useful for exploring my computer and learning about it. One thing I really like about PE Explorer is the dependency scanner, I find it useful to find out what a program is up to or doing by tracking down what a program is accessing and it gives me a better understanding of my computer and the files on it."
Tech-critic.com:
"Think ResHacker meets Dependency Walker, on crack. PE Explorer is an excellent program, great at what it does, and a very useful addition to any developer's toolbox."
Download PE Explorer and learn how it can make you more productive.